Collected Remembrance -Fieldart in Shinjuku-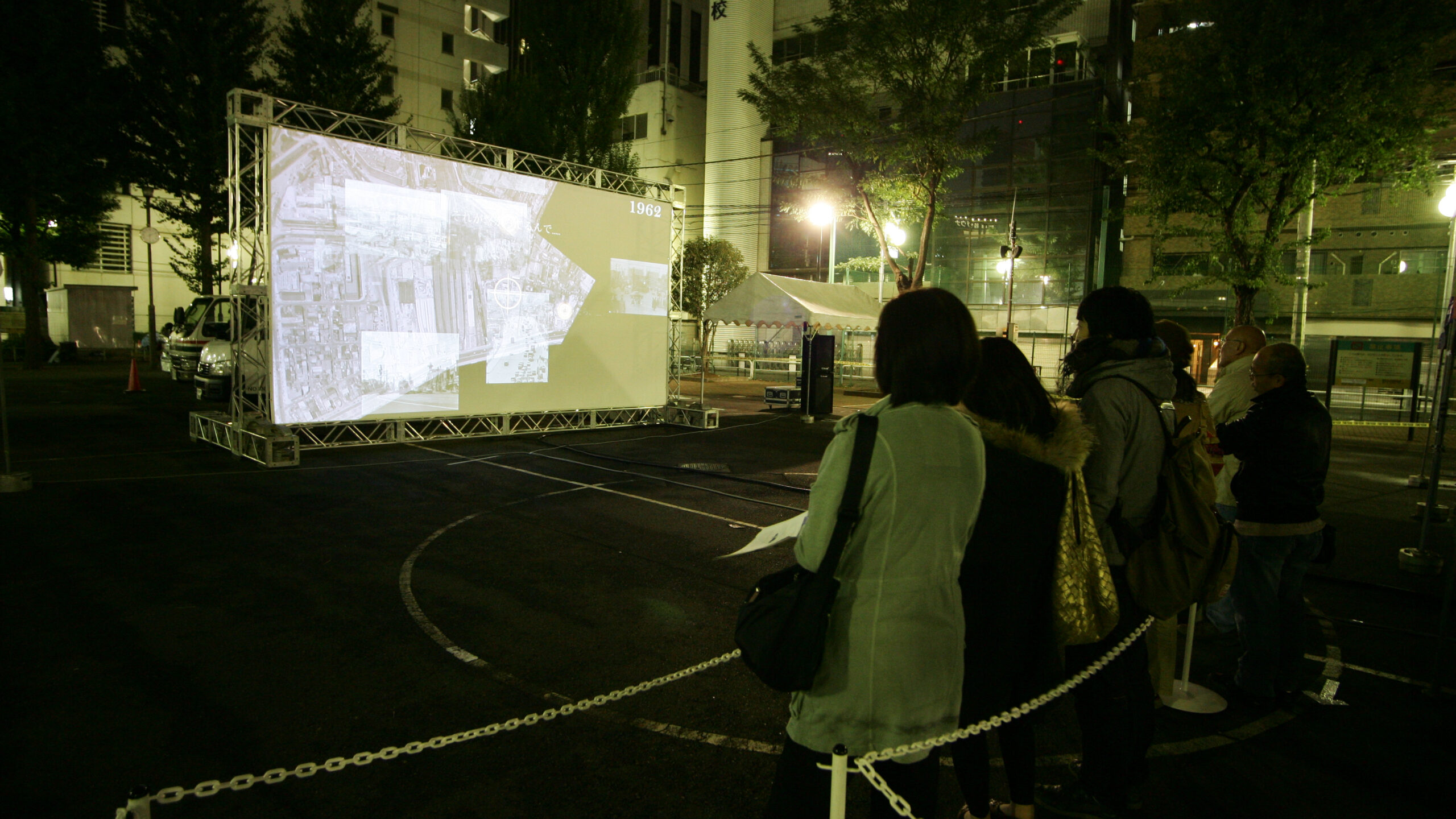 Shinjuku is a unique area close to skyscraper office districts, shopping districts, and entertainment districts such as Kabukicho. It is fascinating that historically, this area formed the nucleus of the black market in the years directly following World War II, and it has been remarkably and constantly changing ever since then.
This project archives Shinjuku's multi-layered history and diverse images by superimposing historical photos and past aerial photographs on the spatiotemporal map software called c-loc that I developed.
By manipulating the digital map, participants can look at old landscape photos of the area that was once called Tsunohazu, and watch the experiences of the past residents.
This project was released as a public artwork in the historical public space of Okubo Park.
新宿は、高層ビルのオフィス街、ショッピング街、歌舞伎町のような歓楽街が近接する特徴的なエリアだ。また、歴史的にみても第二次世界大戦後の闇市からの発展はめざましく、常に変貌し続けている点でも興味深い。
本プロジェクトは、作者が開発したc-loc(クロック)という時空間マップソフト上で歴史的な写真と過去の航空写真を重ね合わせることによって、新宿の持つ重層的な歴史と多様なイメージをアーカイブ化する試みである。
体験者は、デジタルマップを操作することで仮想現実のように時空間上を探索しながら、かつて角筈と呼ばれた地域の古い風景写真を見たり、住民の体験談を視聴したりすることができる。
プロジェクトは、歴史的な空間である大久保公園でパブリックアートとして公開された。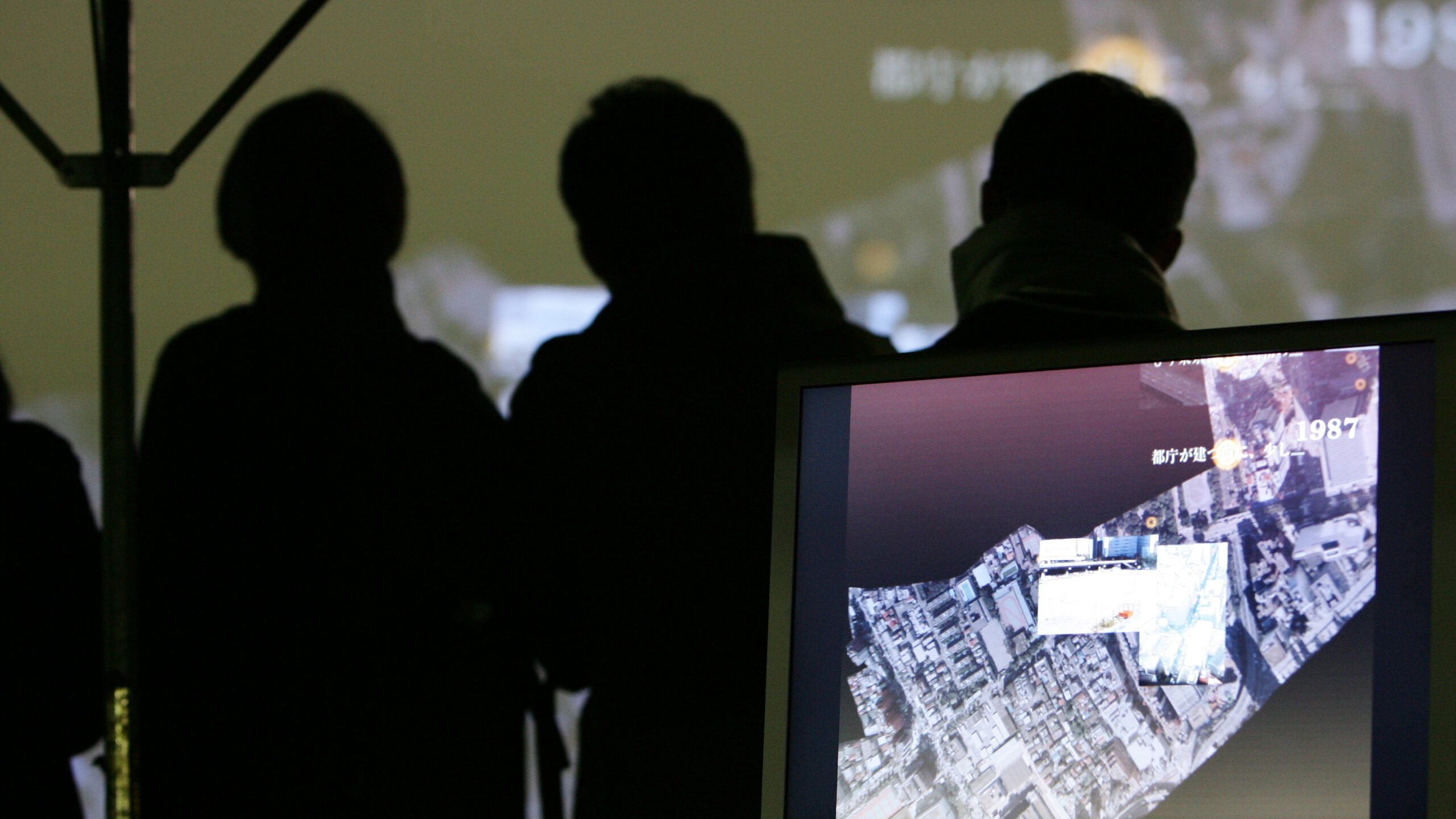 Custom Software written in Objective-C
Project Direction / Installation / Director of Photography / Editor: Yasushi Noguchi
Programming: Jun Masuda, Yasushi Noguchi
This work is supported by the Japan Science and Technology Agency